You made it to the weekend! Now you can make like Drake did this week, and let loose like no one is watching.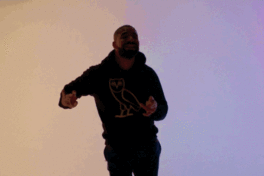 Here's five great ways how:
The Purge 2
Defined by its intricate footwork, nuanced upper body movements, acrobatic stunts, and liquefied flow, turf dancing is a method of movement that Oakland can claim all its own. Born out of the city's streets some two decades ago, the dance style has experienced a renaissance in recent years, in large part thanks to TURFInc, an organization devoted to preserving the style's legacy and continued relevance. While turf dancing, which is an acronym for "Taking Up Room on the dance Floor," has its own unique style, TURFInc founder and CEO Johnny Lopez included the "Inc" as a reference to incorporating other dance styles, which often include crumping, bonebreaking, cutting, jookin, boogaloo (another Oakland original), tutting, waacking, strutting, and flexing. In collaboration with Oaktown Indie Mayhem, TURFInc is hosting the second annual "Purge" at the Starline Social Club (645 W. Grand Ave., Oakland) on October 24. The Halloween-themed dance battle will pit the best Bay Area crews against each other for a chance to win prizes and, of course, bragging rights.
— Erin Baldassari
Sat., Oct. 24, 1:30-8:30 p.m. $15, $20. StarlineSocialClub.com.
If You Should Lose Me
In the early 1930s, Geeshie Wiley and Elvie Thomas recorded some of the most legendary masterpieces of prewar American music, and yet there is virtually no available information about them. Recordings of their music are even rarer. But the influence of their lyrics and their sound has managed to linger in Blues ever since. Writer and Yale professor Daphne Brooks has been researching the duo, the ways in which music history managed to overlook them, and what that says about how Black women's voices are heard — and not heard — in the United States. On October 23, Brooks will talk about that work in a lecture titled "If You Should Lose Me: The Archive, the Critic, the Record Shop, and the Blues Woman" at UC Berkeley as part of a series of talks called "The Black Room: Revisiting 'Blackness' in the Global 21st Century" organized by a cohort of Cal professors. Brooks is known mostly for her sharp writing on race, performance, and the intersection of those two things. She's currently writing a book entitled Subterranean Blues: Black Women Sound Modernity, forthcoming from Harvard University Press. For more "Black Room" events, email zprottas215@berkeley.edu to join the mailing list.
— Sarah Burke
Fri., Oct. 23, 12:30-2 p.m. Free. Events.Berkeley.edu
Patchwork Show: Modern Makers Festival
The boutique craft fair season is already upon us. To kick off the next few months of winding through aisles of fashionable vendors to find the perfect handmade goods for your relatives, The Patchwork Show: Modern Makers Festival will be in Oakland on October 25. The event is a free fair curated by Dear Handmade Life, featuring local emerging artists, crafters, and designers, as well as artisanal food vendors, gourmet food trucks, live music, and craft workshops. The Patchwork Show takes place bi-annually in cities across California. This season, it will take place locally in Jack London Square (55 Harrison St., Oakland) from 11 a.m.–5 p.m. Last year's festival offerings ranged from "Bacon Balsamic Bourbon" jelly to hand-forged brass jewelry. It's an opportunity to get a head start on the hectic holiday season and escape corporate consumerism while you're at it.
— S.B.
Sat., Oct. 24, 11 a.m.-5 p.m. Free.
DearHandmadeLife.com
From Oakland, with Love
If you've been reading about the Syrian refugee crisis and have wondered what you might do to help, here is one small way: On Sunday, Doña Tomas (5004 Telegraph Ave., Oakland) will host a benefit to raise money for the International Rescue Committee and the Migrant Offshore Aid Station. The fundraiser was organized by Sahar Shirazi, a planner at the governor's office by day, and also an accomplished cook who has done catering gigs and popups for several years, including Domingo Gigante, a now-defunct brunch popup at Doña Tomas. Shirazi is still tweaking Sunday's menu, but a selection of passed hors d'oeuvres should include pumpkin soup and Persian potato pancakes. Doña Tomas, Pizzaiolo, and other local restaurants will donate additional food, and a slew of other eateries — including Duende, Juhu Beach Club, Comal, and Camino — have donated gift certificates for a silent auction.
— Luke Tsai
Sun., Oct. 25, 5:30-9:30 p.m. $15 donation. DonaTomas.com
Georgianna Krieger's "Memory."
Yearbook: The 12th Anniversary Exhibit

When it opened in 2003, Joyce Gordon Gallery (406 14th St., Oakland) was one of just a few galleries in Oakland, and it has outlived most of its peers from that era. Now, it maintains a strong foothold in the downtown Oakland art scene, and after a dozen years, it's set apart by its own legacy. To celebrate the gallery's twelfth anniversary, curator Eric Murphy looks back on highlights from its past in Yearbook: The 12th Anniversary Exhibit. The show features sixteen artists who have showed at the gallery — many of whom have only joined the gallery in the past two years, and were thus not included in its tenth anniversary show. Yearbook includes pieces from Bryan Keith Thomas' show earlier this year,
Heirloom
, and work from last year's
Emory Douglas: Artist for the People.
Other highlights include Alice Beasley's exquisite representational quilts and Georgianna Krieger's dreamlike cast glass sculptures.
— S.B.
Through Oct. 31. Free.
JoyceGordonGallery.com.


If your pockets are feelin' light and you're still yearning for more suggestions, we've got a ton, and these ones are all
FREE!
We're Hungry: Got any East Bay news, events, video, or miscellany we should know about? Feed us at Sarah.Burke@EastBayExpress.com.